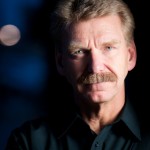 "Some authors are great writers, some are great storytellers. Gregg Luke is one of those rare authors who is both." –Kathryn Gordon, Managing Editor, Covenant Communications
On this site you will find more information than any sane person could possibly want about me and my novels.
This site contains a listing of published novels, including story synopses and reviews, links to book sellers, author comments, and some personal mindless wanderings.
I welcome reader questions, comments, and email, and promise to answer each inquiry as quickly as humanly possible.
I hope you enjoy this website. Thanks for visiting!